Last night's episode of Ted Lasso featured some of the best music yet on its soundtrack.
Music from artists like The Replacements, Electric Light Orchestra, Edwyn Collins and, one of the coolest tracks from the episode, the rap project The Streets' 'Fit But You Know It'. A song that showed up on Ted Lasso, Season 2, Episode 9, "Beard After Hours".
The track was heard as Coach Beard and the lads are getting changed.
The Streets' 'Fit But You Know It' is the lead single from the project's second studio album A Grand Don't Come for Free, which was released in 2004.
The song hit the #1 spot on the UK R&B Chart, and #4 on the Singles chart.
It also charted in Germany, Australia, Ireland, Sweden and Scotland.
The Streets, by the way, is not a band per se but a project headed up by English rapper, singer songwriter Mike Skinner backed by a variety of musicians.
Listen to The Streets' 'Fit But You Know It' as heard on last night's Ted Lasso on the music project's A Grand Don't Come for Free album down below, and in the song's official music video.
A video that has Skinner getting his photos developed in a photo shop, and then looking at them as he walks down the street.
In the moving pictures within them, along with his friends, he also sees a woman he likes who, sure, looks great but, as he sings, "You're fit, but my gosh don't you know it", isn't really someone he would take seriously.
Related: Ted Lasso's inclusion of Keane's 'Somewhere Only We Know' on its soundtrack was perfect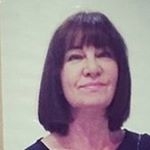 Latest posts by Michelle Topham
(see all)