American folk pop duo The Sweeplings' 'I'm Not OK' was one of the tracks played on Legacies last night — Legacies, Season 4, Episode 12, "Not All Those Who Wander are Lost".
The song was played as Lizzie is in the diner apologizing to Aurora for calling her crazy and being dismissive.
It continues to play as Lizzie then tells her the Gods she talks about can shape time, and could take them back to when Tristan was alive, and when Hope still had her humanity.
(And you just know that's where all this will end up, don't you?)
The Sweeplings' 'I'm Not OK' is one of several singles released last year by the pop duo via the Nettwerk Music Group.
The duo, aka Cami Bradley and Whitney Dean, have been performing together since 2014 when Dean's wife saw Bradley performing on America's Got Talent (she finished in 6th place), and suggested that her husband should write some songs for her.
The pair got together and created their first EP in a weekend.
Since then, as The Sweeplings, Bradley and Dean have released nine EP/albums, and more than a dozen singles.
Their music has also been featured on shows like American Gods, Longmire, The Vampire Diaries, Good Behavior, The Fosters and Pretty Little Liars.
Listen to The Sweeplings' 'I'm Not OK' from Legacies in the song's official music video, and on Spotify.
Legacies is airing on The CW.
RELATED: Tommee Profitt's 'Tragic' was that heart-wrenching song playing on Legacies as Hope kills the kind older man — Listen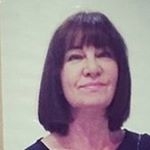 Latest posts by Michelle Topham
(see all)