The American soul and gospel duo The War and Treaty's 'Take Me In' was that fabulous soul track playing on Grey's Anatomy this week as Meredith is on the beach and is finally reunited with Derek (well, sort of) — Grey's Anatomy, Season 17, Episode 3, "My Happy Ending" (aired on November 19th, 2020).
The song was such a perfect choice for that emotional scene that Grey's Anatomy fans are already going crazy over the track, as it brings back the deep emotions of that scene so many have watched the series for years in the hopes of seeing.
Advertising
The War and Treaty's 'Take Me In' is from the duo's third studio album Hearts Town. Released in September, 2020 via the duo's own label, every song on the album is similarly beautiful.
The War and Treaty, aka husband and wife Michael Trotter Jr. and Tanya Blount, have been singing together since 2014. Something you can hear in their voices as soon as the song begins to play, as they harmonize so beautifully together.
And if their voices sound familiar to you at all, you may also have heard their song 'Healing Tide' on The Blacklist last year. (article continues below..)
Listen to GoldFord's 'Walk With Me' from Grey's Anatomy, Season 17, Episode 2, "The Center Won't Hold"
Listen to The War and Treaty's 'Take Me In' as heard on Grey's Anatomy last night in that scene in both the video below and on the duo's new album in the Spotify player below.
Advertising
It really is a gorgeous song.
You can also learn more about The War and Treaty on their official website.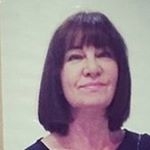 Latest posts by Michelle Topham
(see all)