Electronic music duo Thievery Corporation's 'The Numbers Game' showed up on the new episode of Billions this week – Season 5, Episode 5, "Contract" (aired on 31st May, 2020).
The song was played as we see Wags interviewing prospective bankers.
Thievery Corporation's 'The Numbers Game' is from the trip hop/chill-out/dub/lounge duo's fifth studio album Radio Retaliation. Released in 2008 on the ESL record label, the album was ultimately nominated for a Grammy Award for Best Recording Package.
It made it onto three U.S. charts, the Billboard 200 at #35, the Independent Albums chart at #5 and the top spot on the Top Dance/Electronic Albums chart.
'The Numbers Game' features the late Chuck Brown, an American funk, hip hop and go-go guitarist and  singer who was often talked about as The Godfather of Go-Go.
Thievery Corporation itself has been in existence since 1995 and comprises members Eric Hilton and Rob Garza, two musicians who began their careers highly influenced by Brazilian Bossa Nova music. Since then, they have also created music influenced by jazz, Latin jazz and Bossa Nova.
The duo currently has 10 studio albums released, 19 compilation albums and a slew of singles.
Their music has been featured in  massively successful TV shows like True Blood, Smallville, Better Call Saul, Six Feet Under, Veronica Mars, The West Wing, ER, The Vampire Diaries and The Sopranos.
'The Numbers Game' has also appeared in How To Make It in America, CSI: NY and Crazy, Stupid Love.
Listen to Thievery Corporation's 'The Numbers Game' as featured on Billions in its official music video and in the Spotify player below.
Related: Motley Crue's 'Home Sweet Home' makes an appearance on the hit TV series Billions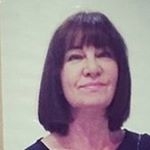 Latest posts by Michelle Topham
(see all)