Radiohead lead vocalist Thom Yorke's latest solo release, Yorke's '5.17', was played on Peaky Blinders last night — Peaky Blinders, Season 6, Episode 3, "Gold".
The haunting track is typical Thom Yorke in that, in both music and lyrics, it seems to reach deep down into his soul and pull out something stark and dark and beautiful.
And emotions that cause comments like this one on the song's YouTube page:
"Thanks a lot mate… I hadn't planned on crying this morning. Cheers. Beautiful and haunting…. Ugh….. wow.."
which perfectly sums up '5.17' doesn't it?
RELATED: Watch Thom Yorke perform 'Suspirium' and 'Unmade' live at BBC Radio 6 — stunning and sad
The song itself was a surprise release, and is one of several original tracks Yorke has reportedly recorded specifically for Peaky Blinders.
Another track, 'That's How Horses Are', which is listed on the graphic that came with '5.17', is likely one of those tracks.
Especially as it's announced release date — April 3rd — is the same day as the Peaky Blinders' finale.
Meanwhile, Yorke himself seems to be currently concentrating on his new rock band The Smile — a project between Yorke, Radiohead lead guitarist and keyboardist Jonny Greenwood and Sons of Kemet's drummer Tom Skinner.
The Smile are kicking off a European tour in Croatia on May 16th, and ending in Italy on July 20th.
Check out The Smile's official website for the full date list and, of course, listen to Thom Yorke's '5.17' down below.
That track is gorgeously sad.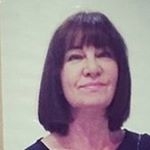 Latest posts by Michelle Topham
(see all)