Thomas Dolby's 'She Blinded Me With Science' was featured on the soundtrack of the new Canadian crime-comedy series The Hardy Boys, which is currently streaming on Hulu as of December 4th — The Hardy Boys, Season 1, Episode 13, "While the Clock Ticked".
The track was originally released as a single in 1982, but because of its success in the United States it was re-released on Dolby's five-track EP Blinded by Science,  and then again on the second edition of his debut studio album The Golden Age of Wireless.
What made Thomas Dolby's 'She Blinded Me With Science' a big hit, however, was not just the wild song but also the bizarre music video he created (watch below). A video that, interestingly, he conceived of long before the song. He then wrote the song to fit it.
The track's music video features Dolby as a mad scientist in the Home for Deranged Scientists carrying out crazy experiments with other scientists who are just as nuts as him.
The video became one of the most iconic music videos of the 1980s, and is still thought of as a classic story-telling piece today.
Thomas Dolby himself is a British musician, producer and teacher.
He has released five studio albums, four compilation albums, three live albums, five movie soundtracks and a slew of singles since the early 1980s.
Dolby has also produced albums for other artists, including Joni Mitchell and Prefab Sprout. (continue reading and listen to Thomas Dolby's 'She Blinded Me With Science' below…)
Listen to FOXTROTT's 'Shaky Hands' from The Flight Attendant, Season 1, Episode 4, "Conspiracy Theories"
In recent years, he has been the music director at the TED Conference, taught at Johns Hopkins University and is currently teaching at The Peabody Institute of that university.
As for The Hardy Boys, the 13-episode first series is based on the book series of the same name. It stars Alexander Elliot, Rohan Campbell, Jennifer Hsiung, Keana Lyn, Riley O'Donnell, Bea Santos and Adam Swain.
All 13 episodes are currently available to watch on Hulu.
You can listen to Thomas Dolby's 'She Blinded Me With Science' and watch that song's iconic music video below.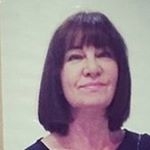 Latest posts by Michelle Topham
(see all)