British indie pop singer Tom Odell's 'Long Way Down' was played on the soundtrack of New Amsterdam last night — New Amsterdam, Season 4, Episode 7, "Harmony".
The track was the song playing over the episode's final scenes.
Tom Odell's 'Long Way Down' is the title track from the British singer's debut studio album, which was released in 2013 via Columbia. Interestingly, however, the song was not one of the five singles released from the album. It should have been.
The album itself was a big hit for Odell, hitting the #1 spot in the United Kingdom, the Netherlands and Scotland, and eventually being certified Gold or Platinum in five countries.
It was also a poke in the eye to the nasty and consistently irrelevant British music magazine New Music Express, one of whose critics gave the album a zero out of 10 in his review.
That caused Odell's father to publicly go to bat for his son, and rightfully so. It also caused Odell to gain even more fans. People like me.
And don't you wonder about the mentality of a so-called 'music journalist' that would give a singer who is right at the start of his career a zero out of 10? As that kind of hate says something about the person throwing it, and not the person it was aimed at.
Tom Odell's 'Long Way Down' by the way, is a gorgeous ballad that is a stunning vehicle for the singer's beautifully quirky vocals.
Listen to the song on Odell's Long Way Down album and in the video. Tonight's New Amsterdam was even better than normal for it.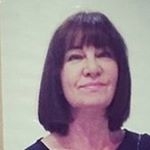 Latest posts by Michelle Topham
(see all)