I first discovered English indie singer songwriter Tom Rosenthal a couple of years ago when Vienna's Weltmuseum Wien used his gorgeous song 'Woes' on one of their Instagram posts.
Since then, I have been hooked.
Advertising
So when Tom Rosenthal's 'Hugging You' showed up on the new season of the Netflix drama Virgin River last night — Virgin River, Season 2, Episode 3, "The Morning After" — I was thrilled.
'Hugging You' was that sweet, lovely and heart-warming song that was played right at the beginning of the episode as Mel and Jack are in bed.
And, while you may not be as familiar with Tom Rosenthal's music as I am, the incredibly prolific indie singer has a huge career via YouTube where he self-produces and releases his music videos for all of his new songs.
And, when I say prolific, I mean he releases at least one new song a month and, in some months, he releases several. So much so that he currently has over 100 million views on his songs and vlogs, and counting.
Rosenthal also writes, records and self-produces his own songs and, for years, has released them on his own record label Tinpot Records.
Advertising
In other words, if there is one musician that understands the power in being in charge of your own musical destiny,  it is Tom Rosenthal (although he did recently sign with Universal Music sadly).
In the last few years, Rosenthal's songs have been featured on hit shows like Skins, Say I Do, Skam Germany and Made In Chelsea. (continue reading below…)
Listen to The Weepies' 'World Spins Madly On' from Virgin River, Season 1, Ep. 1, "Carry On
The music video for Tom Rosenthal's 'Hugging You' is also beautiful as it features video clips that his own fans have filmed in their home towns around the world. Each clip has a couple standing apart from each other for a while — while laughing, shy, serious — and then rushing in for a hug.
Proving the power of human contact, and why lockdowns, masks and social distancing will end up killing or severely mentally damaging more people around the world than Covid ever could.
Listen to Tom Rosenthal's 'Hugging You' from Virgin River in both his original audio video for the song, and in that lovely music video below. The music video version features North Yorkshire-native Billie Marten singing with him.
The second season of Virgin River is now streaming on Netflix.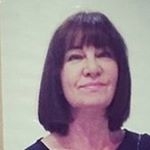 Latest posts by Michelle Topham
(see all)