Producer and songwriter Tommee Proffitt & Fleuri's 'Chasing Cars' was that gorgeous song playing on the Grey's Anatomy season finale at the end of the episode as Meredith tells Nick to go back to Minnesota, and then as the flashbacks begin to play — Grey's Anatomy, Season 18, Episode 20, "You Are the Blood".
The song, of course, is a cover of the original song from British indie rock band Snow Patrol, which came out on that band's fourth studio album Eyes Open in June, 2006.
Interestingly, while Snow Patrol's 'Chasing Cars' was a smash hit in the UK, it took the song being played on a Grey's Anatomy episode for it to gain traction in the U.S.
Since then, 'Chasing Cars' has become Snow Patrol's biggest hit, and the 14th best-selling song in the UK in 2006.
It was also nominated for a Grammy Award, and was eventually recognized as the song that was the most-played song of this century in the UK so far.
Tommee Proffitt & Fleuri's 'Chasing Cars' is one of several covers of the song, including versions from Ed Sheeran, Boyce Avenue, Faith Hill & Tim McGraw, and the German rock band The Baseballs.
The Tommee Proffitt & Fleuri cover of the song is slower, more romantic and, dare I say, sweeter than the original version. And, although I love the original Snow Patrol version, this is still incredibly beautiful.

Listen to Tommee Proffitt & Fleuri's cover of 'Chasing Cars' in the video and on the Spotify player.
The pair have collaborated on a number of single releases recently, but this is one of their prettiest yet.
Listen to even more music featured on Grey's Anatomy on Leo Sigh here.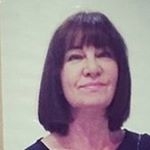 Latest posts by Michelle Topham
(see all)