Swedish singer songwriter Tove Lo's 'Bikini Porn' was one of the fabulous songs featured on The Bold Type this week — The Bold Type, Season 4, Episode 15, "Love".
A soundtrack that was one of the best the Music Supervisor of that series has put together so far.
'Bikini Porn' was played as Eva and Kat are at the photoshoot talking.
The track was released as a single in January this year and is quite a bit more upbeat than many of Tove Lo's previous songs. Lo said she wrote it while being in a happy mood then asked Billie Eilish's brother Finneas to produce it for her.
The result is something a little grittier than the original track she wrote.
Tove Lo's 'Bikini Porn' also came with an extremely low-budget music video that was filmed in an old-fashioned VHS style — blurry and muted.
It has the singer wearing various skimpy bikinis and dancing around in video stores, on a trailer and in and around a swimming pool while the song plays.
The song itself is a thank you to bikinis.
Tove Lo's 'Bikini Porn' is from a The Bold Type soundtrack that also includes superb music from Winona Oak, MILCK, The Aces, Gracie Abrams and D'arcy Spiller.
Listen to the track in that official music video below and enjoy Tove flashing around her awesome body as well.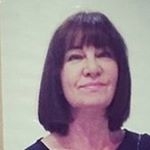 Latest posts by Michelle Topham
(see all)