Swedish electro pop singer songwriter Tove Styrke's 'Say My Name' was played on the new episode of Gotham Knights yesterday — Gotham Knights, Season 1, Episode 11, "Daddy Issues".
The track was playing as police are at the club looking for Turner, and as Stephanie is worried and wants to leave, but Harper tells her "If you run, they chase".
Advertising
Harper then advises her to just keep on dancing, while pretending they are nobody but a couple of people having fun at a club.
Tove Styrke's 'Say My Name' is not the first time the song has appeared on a hit American TV show, as it has been used on several TV shows in the past, including She-Hulk.
The track was released by the Swedish singer in April, 2017 and has since become known as both her signature song and  one of her most successful ones to date.
At least critically.
At the time of its release, 'Say My Name' charted in just Belgium and her native country of Sweden, but it was music critics that gave the song a lot of attention.
Advertising
Rolling Stone placed it on their list of best songs of the 2010s, while other critics lauded it for its catchy tune and cool "Nordic" sound.
This has meant, while the phenomenally talented Tove Styrke has still to experience the commercial success her nicely-written music deserves, the indie singer has been critically successful for a number of years now.
Listen to Tove Styrke's 'Say My Name' as heard in the club scene from last night's episode of Gotham Knights in the song's music video, and on Spotify.
The cool video features the singer dancing to the song in various colorful outfits, and in different kaleidoscopic views.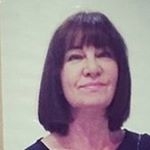 Latest posts by Michelle Topham
(see all)