When it comes to typical Grey's Anatomy soundtrack songs, TRVSTFALL's 'Lifted' fits that well-established category.
You know big, 'hopeful', and with soaring vocals but all of it tinged with a touch of sadness.
Advertising
TRVSTFALL's anthem-style song was featured on the new episode of Grey's Anatomy last night — Grey's Anatomy, Season 17, Episode 5, "Fight the Power" — an episode that was all about fighting, with most of the other songs played on it empowerment tracks as well.
As for TRVSTFALL, it is the new cinematic side project of two artists who already have established careers in their own right — Canadian indie folk band Reuben and the Dark and American producer and songwriter AG.
The pair are currently working together to create music that would sound beautiful on the soundtrack of a movie or TV show.
With 'Lifted' they definitely achieved that perfectly, as it is a lovely piece of work. (continue reading below…)
Listen to Joseph's 'Fighter' from Grey's Anatomy promo, Season 17, Episode 5, "Fight the Power"
Advertising
'Lifted' was written by AG and Reuben Bullock, the lead singer of Reuben and the Dark, and produced by AG.
You can listen to the track on the video and the Spotify player below.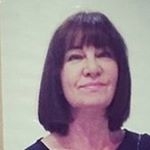 Latest posts by Michelle Topham
(see all)