American alternative rock singer songwriter Two Feet's 'Tell Me the Truth' was that song playing on The Company You Keep last night as Emma and Charlie apologize to each other.
It continues as she tells him "You're a good man", and then they begin to kiss — The Company You Keep, Season 1, Ep. 10, "The Truth Hurts".
The slow rock track was released by Two Feet (aka Bill Dess) in May, 2022 as the first song and lead single from his fourth studio album Shape & Form, which came out via AWAL Recordings America.
The 'Tell Me the Truth' lyrics are written from the perspective of a man who knows he is in a relationship that is in trouble, and now he is trying to figure out is it himself who is the problem, is it her, or is it both of them?
Especially as he realizes he has done his damndest to be everything she needs, but that didn't help at all:
The image stuck inside my mind
Your body trapped in space and time
For too long, I dream of you, all that you do
I watch you float on, float on
For too long, I contemplate
I try to be all that you need
Two Feet's 'Tell Me the Truth' has gone on to earn the indie New York City native over 11.9 million streams on Spotify, and almost 4 million plays for the song's music video so far.
It is also one of a number of songs the rock singer has had played on very popular TV shows, including The Royals, Atypical, Riverdale, Resident Evil, The Resident, Siesta Key, The Morning Show and Love, Victor.
Listen to Two Feet's 'Tell Me the Truth' from last night's The Company You Keep on his official music video, and on Spotify down below. The song is laidback and mellow, but so cool.
The Company You Keep stars Milo Ventimiglia and Catherine Haena Kim in the lead roles and is airing on ABC, where you can also watch it streaming as well as on Hulu.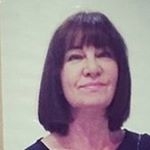 Latest posts by Michelle Topham
(see all)