Rapper, singer songwriter TYGA's 'Rack City' was one of the tracks played on the first episode of the FX on Hulu drama series A Teacher last night — A Teacher, Season 1, Episode 1.
The hip hop track was heard as Eric is working at the diner and his friends arrive. They all then go behind the restaurant to smoke some marijuana.
TYGA's 'Rack City' is the third single from the American rapper's second studio album Careless World: Rise of the Last King.
Released in late 2011, the track hit the #7 spot on the Billboard Hot 100 chart, as well as charting in six other countries including the United Kingdom.
The song was such a big hit in the U.S., it was eventually certified 4x Platinum, as well as receiving Gold certification in both Australia and Germany.
'Rack City' was written by Tyga and DJ Mustard and its appearance on Careless World was its second release, having first shown up on TYGA's mix tape Well Done 2 several months earlier.
The song has three official music videos that were all uploaded to YouTube. In total, they currently have over 130 million views. The track also received a remix featuring rappers Wale, Fabolous, Young Jeezy, Meek Mill and T.I. that was just as popular.
Along with its appearance on the series A Teacher, 'Rack City' has also been licensed for use on shows like The Game and Boo: A Madea Halloween. (article continued below…)
Listen to LCD Soundsystem's 'oh baby' from A Teacher, Season 1, Episode 1
Listen to TYGA's 'Rack City' from A Teacher in one of the track's official music videos below. The video itself is a bit of mess, with a lot going on, but little of it pulled together into a coherent visual story.
It stars the rapper and his former girlfriend Blac Chyna, who also starred in one of the other 'Rack City' videos.
You can also hear 'Rack City' on TYGA's album Careless World: Rise of the Last King in the Spotify widget below that.
The mini drama series A Teacher is airing exclusively on FX on Hulu.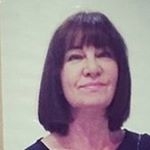 Latest posts by Michelle Topham
(see all)