Singer songwriter Valerie Broussard is having a good week musically, with two songs featured on hit TV series in just the last two days — Tuesday's appearance of her 'Iris' cover on The Resident, and then last night's playing of Valerie Broussard's 'Cross My Heart' on Riverdale, Season 5, Episode 19, "Chapter Ninety-Five: Riverdale: RIP(?)".
'Cross My Heart' was played as we see Veronica and Reggie kissing, as Betty and Archie find the bomb and as Hiram heads out of Riverdale leaving destruction and chaos in his wake.
Valerie Broussard's 'Cross My Heart' was released back in 2018, and was soon featured on an episode of the supernatural drama Lucifer.
Other than that, and a couple of fan videos on YouTube, however, the song didn't receive much promotion and seems to have disappeared from her radar since — not even being uploaded to Spotify by the singer. Sadly.
Luckily for fans, though, Broussard's 'Cross My Heart' popped back up on Riverdale yesterday, giving the slightly creepy track a bit more welcome airplay.
Listen to Valerie Broussard's 'Cross My Heart' in a lyrics video beautifully created by YouTuber Common Sense below. (And, yes, he hand-paints all the background art for his very cool lyric videos — fabulous, eh?)
The song is strangely lovely. As creepy as it is.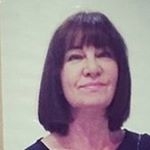 Latest posts by Michelle Topham
(see all)