Van Halen's 'Right Now' was that song playing right at the end of Fired on Mars, Episode 8, "Marsiversary' as all the different graphics start playing on the big screen.
It keeps on playing as Jax is reading the letter Jeff has left for him, and as we see Jeff finally leaving to begin his next project.
Advertising
'Right Now' was released back in early 1992 as the third single from the American hard rock band's ninth studio album For Unlawful Carnal Knowledge (abbreviated as F.U.C.K.).
The track was written by Eddie Van Halen and was penned in an effort to persuade people to stop worrying about the future, and to just live in the present instead.
While, of course, moving away from 'the norm' and trying new things.
Don't wanna wait 'til tomorrow
Why put it off another day?
One by one, little problems
Build up, and stand in our way, oh
One step ahead, one step behind it
Now you gotta run to get even
Van Halen's 'Right Now' was not a gigantic hit for the rock band outside the United States.
In the U.S. though, the track was huge ranking high on six charts with its best placements at #2 on Billboard's Mainstream Rock chart, and #1 on the AOR Tracks Top 60 chart.
Advertising
Interestingly too, 'Right Now' has been used by a number of politicians running political campaigns over the last few decades.
And, while some band members including Eddie Van Halen didn't like the song being used by politicians whose platforms they disagreed with, at least they didn't outright stop them from using it like other American bands have done with their songs.
Listen to Van Halen's 'Right Now' from the end of Fired on Mars, Episode 8 in the video and on Spotify.
Fired on Mars, by the way, is streaming via HBO Max. A company that should have given the animated show far more publicity than it got, as it is really quite good.
RELATED: Tina Turner's 'One of the Living' was one of the cool tracks played on the first episode of Fired on Mars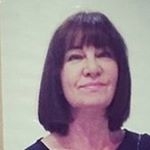 Latest posts by Michelle Topham
(see all)