Living in Vienna, Austria myself, I am always proud when any Austrian musician is featured on a hit TV series. After all, Austria is a tiny country, so we do not often have Austrian artists' music being played outside the country. That is, unless you count classical music. In which case, the country tends to dominate.
Case in point, the Vienna Philharmonic's 'The Blue Danube Waltz', which was featured on the season finale of Watchmen last night — Watchmen, Season 1, Episode 9, "See How They Fly".
The piece of music was played as we see Lady Trieu's probe landing on Europa.
The Vienna Philharmonic Orchestra's 'The Blue Danube Waltz' is just one of many versions of the famous classical piece. It is, however, one of the most beautiful.
'The Blue Danube Waltz' , known in its native German as 'An der schönen, blauen Donau' (On The Beautiful Blue Danube), was composed in 1866 by Austrian composer Johann Strauss II. And, while there is a version of the piece with lyrics, it is still the orchestral version that has remained the most popular.
Nowadays, the piece is known as the unofficial Austrian national anthem.
Not only was 'The Blue Danube Waltz' played in Watchmen, it has also been used in many other films and TV series. The Vienna Philharmonic's performance of the piece has also been featured in Marvel's The Punisher, Fear The Walking Dead and The Simpsons.
The Vienna Philharmonic has also had their music used in TV series as diverse as Everybody Hates Chris, Babylon Berlin, Supernatural, Gossip Girl, Orphan Black and The X-Files.
Listen to the Vienna Philharmonic's 'The Blue Danube Waltz' from Watchmen in their 2010 performance of the piece here in Vienna.
The performance took place during the orchestra's famous annual New Year's Concert, and was conducted by French conductor Georges Prêtre, who at the time of this performance was 84-years-old.
Related: Paul Young's 'Everytime You Go Away' played on Watchmen, Season 1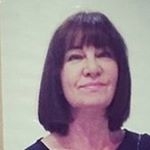 Latest posts by Michelle Topham
(see all)