Indie American funk group Vulfpeck's 'Wait for the Moment' featuring R&B singer Antwaun Stanley was that cool song playing over the end credits of Grace and Frankie, Season 7, Episode 6, "The Wire" this week.
The mellow song starts to play right after Patty says she can't "squeeze Nick into her Fiat", so it's going to take another week before he will be able to "make a dramatic exit".
It continues to play over the end credits.
Vulfpeck's 'Wait for the Moment' is from the band's six-track EP My First Car.
The album was self-released by the band in 2013.
A music video was also released on YouTube, which features Antwaun Stanley and the band performing the track live.
RELATED: The Diplomats of Solid Sound's 'Trouble Me' played on Season 7 of Grace and Frankie
Listen to Vulfpeck's 'Wait for the Moment' from the ending of Grace and Frankie in that video, and on the band's EP My First Car.
And, if you enjoy their obviously cool sound, Vulfpeck's latest album Vulf Vault 005: Wong's Cafe just came out in January.
Check that out, and the rest of the band's cool music, on Spotify.
Meanwhile, Season 7 of the hit series Grace and Frankie is currently streaming on Netflix.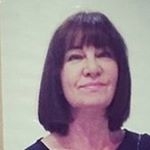 Latest posts by Michelle Topham
(see all)