Now, I am not remotely religious. In fact, if you were to ask me to label myself, which I rarely do, I would say 'Atheist' is as close to any label as fits.
That being said, I can still appreciate a gorgeous gospel song just as much as the next person. Especially when it is a track long-forgotten by most.
That is why I loved that the Spirit of Memphis Quartet's 'Walking with Jesus' was played on last night's episode of the Showtime drama series The Good Lord Bird — The Good Lord Bird finale, Season 1, Episode 7, "Last Words" — during the scene when Onion was remembering Brown, and commenting he thought his last words would likely have been "What a beautiful country".
The Spirit of Memphis Quartet is an amazing long-lived African American gospel group that was, astonishingly, first formed in 1930. The group became one of the first African American singing groups to ever appear on American radio and, with an obviously rotating membership, is still in existence today.
Their latest album Toll the Bell Easy was released in 2014 via Global Gospel Records.
The Spirit of Memphis Quartet's 'Walking with Jesus' was released on the group's 1962 album If I Should Miss Heaven. It was then re-released on their 1997 album Traveling On. (article continues below…)
Listen to The Ragged Jubilee's 'In The Valley II' from The Good Lord Bird, Season 1, Episode 5
Listen to the original release in the video below, and the newer Traveling On version of the track on the Spotify player.
The Good Lord Bird is based on the book by James McBride. The series was directed by Ethan Hawke and Mark Richard and stars Ethan Hawke, Daveed Diggs, Wyatt Russell, Joshua Caleb Johnson and Rafael Casal.
Watch the touching 'In No Position to Negotiate' clip from last night's powerful finale of the series in the video below.
And then remember, more than 160 years after John Brown's death, African Americans in the United States are still fighting for their human rights.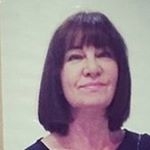 Latest posts by Michelle Topham
(see all)