Adam Sandler's humour really isn't my thing. It's a more slapstick style of humour then the British comedy I grew up on, so I tend to avoid most of his films.
But, I did sit down to watch his latest Hubie Halloween with a friend last night and, while again, it's not really my thing, the music on the soundtrack was well worth the time spent.
Especially as the Music Supervisor's tastes seem to sway towards quirky horror-related music from the 60s, 70s and 80s. Songs I played a thousand times on my radio show back in the 1980s.
Take Warren Zevon's 'Werewolves of London', a rock track from the American singer songwriter's third studio album Excitable Boy, and one that became iconic due to the easy, mellow, piano-based melody and, of course, to Zevon's fun werewolf howls throughout it.
Warren Zevon's 'Werewolves of London' was not a track the singer himself particularly cared for, however, as he thought of it more as a novelty track than as a serious musical effort.
So he wasn't that thrilled when his record company, Elektra Records, insisted the track be released as the album's second single.
Fans, however, didn't see the song quite the same way. Instead, they loved it so much they catapulted it onto the Billboard Hot 100 chart at #21. A chart it then stayed on for over a month. (article cont. below…)
Listen to Josh Jové's 'Dead Man's Party' from Hubie Halloween trailer
The song also charted in the UK, Australia, Canada and New Zealand.
Even bands like the iconic Grateful Dead loved the song, as they performed their own live version at various concerts.
Warren Zevon's 'Werewolves of London' was also an excellent addition to Hubie Halloween, as it suited that film's irreverent humour perfectly.
Listen to Zevon's 'Werewolves of London' from Hubie Halloween in the official music video for the song below.
And, if Adam Sandler's humour is your thing, you'll find Hubie Halloween currently streaming on Netflix.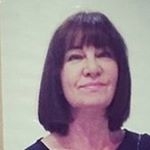 Latest posts by Michelle Topham
(see all)