This week's episode of the horror series Into The Dark featured an upbeat pop song in its intro as we see socially anxious Maggie sitting in a restaurant waiting for her drink — Into The Dark, Season 2, Episode 9, "Good Boy".
The song perfectly illustrated the difference between what people often think blondes' lives are like and what their lives are sometimes actually like.
That track was Wizardz of Oz's 'Blondes Have More Fun' (feat. Kaci Brown), a track written by the Wizardz of Oz team specifically to be featured on TV shows, and is one of a slew of superb songs featured on the show's soundtrack this season.
So, who are Wizardz of Oz?
Interestingly, they are a production/writing team comprising song writers Adrew Bojanic and Liz Hooper, who got together and created a songwriting company with one of the goals to be able to license their songs to TV and movie production companies.
The song-writing team has been so successful, they have had tracks featured in hundreds of shows including How I Met Your Mother, CSI: Miami, Pawn Stars, Modern Family, The Vampire Diaries, The Young and the Restless, Gossip Girls and Undercover Boss in the last few years.
Tracks that are recorded by a wide variety of singers.
For instance, Wizardz of Oz's cute and fun 'Blondes Have More Fun' is sung by popular American pop and country singer Kaci Brown.
You can listen to that track below.
Into The Dark is a web series created exclusively for Hulu. The horror show releases a new stand-alone story episode every month, with the next one due on July 17th, 2020.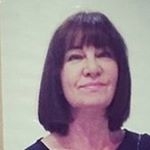 Latest posts by Michelle Topham
(see all)