Wolf Parade's 'Incantation' has a wildly discordant sound that is actually quite addictive
Canadian indie rock band Wolf Parade's 'Incantation' was featured on the first episode of the new season of the hit Netflix drama series 13 Reasons Why — Season 3, Episode 1, "Yeah. I'm The New Girl".
The song was the track playing at the football field.
Wolf Parade's 'Incantation' is from the band's superb fourth studio album Cry Cry Cry. Released in 2017, it was the first album from the band since their 2010 Expo 86.
The album was well received, both critically and by fans, with a metascore of 82 on Metacritic from 22 critics. Critics loved that the release had the passion of a debut album, and several named it the best full-length release the indie band has recorded so far.
The UK's The Skinny stated Wolf Parade was "firing on all cylinders" and declared that their seven year break had probably done them a lot of good.
Did you see Wolf Parade's amazing live performance of 'Mr. Startup' on Conan?
As for Wolf Parade's 'Incantation', it has a hint of the British post-punk band Bauhaus, with lead singer Spencer Krug sounding quite similar to Bauhaus's Peter Murphy during the song's beginning section.
It is also a superb song that mixes the sound of 80s synth rock with wild and discordant guitar riffs. A blend that gives the song an uneasy but wild energy that is actually quite addictive.
Listen to Wolf Parade's 'Incantation' as featured on last night's 13 Reasons Why premiere in the video below. You can hear the album it originated from in full in the Spotify widget below.
And, yes, you should listen to it. The whole thing is gorgeous.
You will also find other music from 13 Reasons Why here.
Related reading: New Order's 'Regret' is a fabulous addition to 13 Reasons Why, Season 3, Episode 1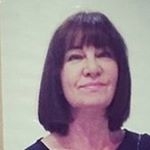 Latest posts by Michelle Topham
(see all)