The Out-Laws chase scene is accompanied by an extremely appropriate rock song
While the new Netflix "comedy" The Out-Laws really isn't that funny (or that good), it does feature several cool songs on its soundtrack.
Including the Australian hard rock band Wolfmother's 'Joker and the Thief', which was the song playing in the film as Owen and his soon-to-be in-laws get in the Briggs security van and drive off with the money they have stolen from the bank.
Advertising
The track continues playing through the security van chase scenes as Owen, dressed as Shrek, drives the van through the cemetery, while most of the money they have stolen flies out the back.
It is a song with extremely appropriate lyrics for those scenes  — except, in its case, it is the joker who is the "wanted man".
When was Wolfmother's 'Joker and the Thief' released?
'Joker and the Thief' was released as the sixth single from the Aussie's band's self-titled debut studio album, which came out in late 2006 on the Modular label.
The song was written specifically as a so-called "stadium rock song" — a huge song that is created to be played live in front of enormous crowds — or, in the case of The Out-Laws, as a huge song to accompany an explosive car chase.
'Joker and the Thief' was not only a very popular and commercially successful song in the UK, the US, Scotland, Canada and in the band's home country of Australia, it has also been featured on a slew of hit movies and TV series.
Advertising
Including, interestingly in Shrek the Third, as well as on the soundtracks of shows like The Blacklist, and Preacher, and in the films Jackass Number Two, The Hangover, Here Comes the Boom and The Man from Toronto.
I guess that is what happens when you write a banging stadium rock song. Everyone wants to use it to musically illustrate their thing.
Listen to Wolfmother's 'Joker and the Thief' from that security van chase in The Out-Laws on the band's music video for the song.
Because, while I can't say I am a big fan of The Out-Laws, the song itself is stellar.
RELATED: Ray Charles' 'Ain't That Love' was The Out-Laws opening song — Listen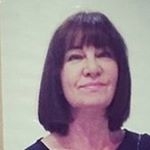 Latest posts by Michelle Topham
(see all)