American indie pop singer songwriter Wrabel (aka Stephen Wrabel) has just released a new single that has been out for five minutes and has already been featured on an episode of Grey's Anatomy — Grey's Anatomy, Season 19, Episode 8, "All Star".
That single is Wrabel's 'On the Way Down', which also got a pretty lyric video earlier today. (watch below)
The song was played on the medical drama last night as Richard turns down Amelia for the Chief of Surgery position after telling her that her demands were even more ridiculous than Teddy's.
That is why he has offered the position to Dr. Altman instead.
The song itself is a beautiful ballad, with powerful vocals and a gorgeous melody, that tells the story of a man who feels as though his life is heading down to a depth he doesn't want to be.
That is why he is begging the person he loves to come and save him.
i am on the way down
you know me better than i know myself
take the darkness and heal me from it
shine a light out
Listen to Wrabel's 'On the Way Down' as heard on Grey's Anatomy this week in the song's official lyric video, and on the Spotify player.
It really is the prettiest thing.
RELATED: Fitz and the Tantrums' 'Sway' was that hella catchy song playing at the beginning of Grey's Anatomy last night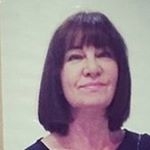 Latest posts by Michelle Topham
(see all)