If you were alive and listening to alternative/indie music in the 1980s, you will probably remember Yazoo's 'Only You', a synth pop hit written by former Depeche Mode band member Vince Clarke and recorded by Vince and Alison Moyet as the debut single for their new duo Yazoo.
This week, Yazoo's 'Only You' was a breath of fresh air and a lovely memory for me when it showed up on the latest episode of 9-1-1 on Monday playing over the end of the episode montage.
Because I remember loving 'Only You' so much, I played it almost every night on my show on 97X radio. Not just because I was so in love with the track, but because listeners always requested it as well.
Yazoo's 'Only You' was released in March, 1982 and became an instant hit in the UK, where it quickly hit the #2 spot on the British singles chart.
In North America, where I was then living, the track arrived at #38 on the Adult Contemporary Chart, but got most of its success from being played continuously on shows around the country focusing on indie and alternative music.
On 'British Exports', my Saturday morning show on indie station 97X, it was a continuous fan requested song for weeks.
'Only You' was written by Vince Clarke about a love that the singer knows is obviously over, but is still clinging on while desperately hoping it is not true.
The track was the first single released from the duo's debut studio album Upstairs at Eric's.
Listen to Yazoo's 'Only You' as featured on 9-1-1 in the video below. Its lovely, warm and pleasant melody and simple composition is something that will stick in your head for days after you hear it.
You can also hear all of their album Upstairs at Eric's in the Spotify player below that.
Oh and yes, Yazoo is the same band as Yaz as, for some strange reason, they were known as Yaz in North America.
Related reading: Selena Gomez produces a gorgeous cover of Yazoo's 'Only You' for 13 Reasons Why — listen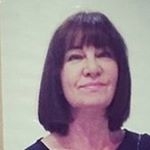 Latest posts by Michelle Topham
(see all)