As the latest season of 9-1-1: Lone Star continues to go even more "woke" with each episode, and as each episode's audience continues to drop, the first few minutes of last night's episode of the Fox procedural drama was taken over by a discussion about preztels being "vegan".
Thankfully, around 7 minutes in (if you lasted that long), the episode did liven up a bit with the inclusion of Yaz's 'Situation' on its soundtrack — 9-1-1: Lone Star, Season 4, Episode 12, "Swipe Left'.
That was the track playing as Mitch is driving his sports car as fast as he can, and then overtakes another car that has passed him.
The song ends as he and his wife almost crash into a truck, and end up covered in manure.
Yaz's 'Situation' came out way back in 1982 as the B-side of the British synth pop duo's 'Only You' (the duo is known as Yazoo in the UK).
It went on to be released as a single in the U.S. and then charted in four European countries plus the U.S.
In the United States, Yaz's 'Situation' peaked at #1 on the Hot Dance Club Play chart, as well as at #31 on the Hot Black Singles chart and at #73 on the Billboard Hot 100.
It soon also became one of the most popular dance tracks at clubs all over the United States, especially when its extended version came out on the band's debut studio album Upstairs at Eric's later in the year.
Listen to Yaz's 'Situation' 12″ Remix as heard on last night's 9-1-1: Lone Star on the Spotify player, and in the song's official audio video. It is still a heckuva good dance track.
Season 4 of 9-1-1: Lone Star is now airing on Fox.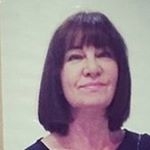 Latest posts by Michelle Topham
(see all)