Liv sets Will's clothes on fire in the first episode of Wilderness to a very cool indie rock track
The American indie rock band Yeah Yeah Yeahs' 'Sacrilege' was one of the songs playing on the new Amazon Prime series Wilderness this week.
The song was that cool rock track playing on Wilderness, Episode 1, "Happily Ever After" as Liv watches Will's speech at their wedding on her laptop.
It continues on as she destroys the Christmas tree, then packs up Will's clothing in a garbage bag and takes them onto the roof where she sets fire to them.
When was Yeah Yeah Yeahs' 'Sacrilege' released
'Sacrilege' was released by the indie garage rock band as the lead single from their fourth studio album Mosquito, which came out in February, 2013.
The song went on to chart in Belgium, the United Kingdom and the United States, with its highest showing at #33 on the U.S. Alternative Airplay chart.
Its licensing for the soundtrack of Wilderness is also not the first time the track has been played on a hit TV show.
That's because 'Sacrilege' has also shown up on The CW's hit supernatural series The Originals, as well as on an episode of Suits.
Listen to Yeah Yeah Yeahs' 'Sacrilege' as heard on Episode 1 of Wilderness on the American band's Mosquito album via Spotify, and in the song's official music video.
A video that features a man being murdered by a group of small-town residents, and the woman he was having an affair with being burnt alive.
Yep lovely, eh?
All six episodes of Wilderness, by the way, are now streaming via Amazon Prime Video.
RELATED: It is Lykke Li's 'Dance, Dance, Dance' playing on Wilderness as Liv is starting to write her novel on her laptop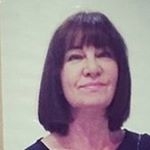 Latest posts by Michelle Topham
(see all)