American indie rock band Yo La Tengo's track 'All Your Secrets' was featured on 'The Blacklist' last week — Season 4, Episode 9, "Lipet's Seafood Company".
The song was played during the final few minutes of the episode when Tom and Liz are ecstatic about the news that she has been pardoned, Red listens to the news about Liz's FBI reinstatement, and Liz finally gets her FBI badge back.
'All Your Secrets' is from the band's fourteenth studio album Stuff Like That There, which was released in late 2015. And it is such a lovely song, with sweet vocals, an addictive melody and a feeling that this is what you should be listening to as you relax over that glass of wine after another difficult day.
As for Yo La Tengo, they have been around just about as long as I have. I used to play their earlier music when I was a radio DJ in Ohio back in the mid-1980s and I have to say, they were brilliant then and they are even more brilliant now.
Listen to Yo La Tengo's 'All Your Secrets' in the video below. But I will bet you cannot just play it once. Because I am now on my sixth listen through, and not stopping yet. You can buy the album it comes from on all major digital music sites.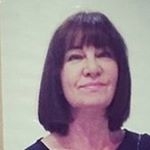 Latest posts by Michelle Topham
(see all)