Brighton-based English rock band Yonaka's 'Seize the Power' played on the third episode of She-Hulk this week — She-Hulk: Attorney at Law, Season 1, Episode 3, "The People v. Emil Blonsky".
The song is the first ending credit song, as well as being played in the scene where Jen sees herself in a car window after she has transformed into the Hulk.
Advertising
Yonaka's 'Seize the Power' is the first single from the band's eight-track mixtape of the same name. It was released in July 2021 on the Creature label in both an LP and digital download.
The song was one of three singles released, none of which charted.
Not that that stopped 'Seize the Power' from becoming popular with TV show music supervisors, who licensed it for play on shows like Roar, The Big Leap and The Challenge.
The aggressive, pounding 'Seize the Power' also came with a music video featuring lead singer Theresa Jarvis trapped in a glass box singing, as a more meek version of herself walks towards her.
Yonaka is lead singer Theresa Jarvis, guitarist George Edwards, bassist and keyboardist Alex Crosby, and drummer Robert Mason.
Advertising
The band was founded in 2014, but didn't release their first full-length album until 2019.
Listen to Yonaka's 'Seize the Power' as heard on She-Hulk: Attorney at Law tonight in the song's music video, and on the band's mixtape below.
And, of course, listen to more music from She-Hulk here on Leo Sigh.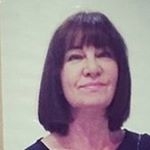 Latest posts by Michelle Topham
(see all)