Russian-German electro house producer and DJ Zedd's 'Clarity' (feat. Foxes) was one of the tracks heard on the soundtrack of the drama series A Teacher last night — A Teacher, Season 1, Episode 7.
The song was played as Eric is now in college and is at a fraternity party dancing with a girl.
Zedd's 'Clarity' was initially released on his debut studio album of the same name in late October, 2012. It has received several remixes since then.
The vocals for the song were sung by British singer songwriter Foxes and the single itself was released as the album's third.
The track immediately became an enormous hit for the artist.
The song made it into the Top 10 on the Billboard Hot 100 chart, charted in an enormous number of countries including the UK, Australia, New Zealand, Germany and Canada, and was eventually certified 3 x Platinum in the United States, 2 x Platinum in Australia, and Platinum, Gold or Silver in five other countries.
Zedd's 'Clarity' quickly catapulted him to international attention in the music world, and since then has been featured on a number of hit TV series including Glee, Shrill, So You Think You Can Dance, and America's Got Talent.
As of December, 2020, the song has also earned more than 282 million views on its music video on YouTube. (continue reading and listen to 'Clarity' after the promo below...)
Listen to Hucci's 'Hustle' from A Teacher, Season 1, Episode 7 — trap at its best
What is strange to me, however, is that until I heard the song on A Teacher last night, even with its enormous success, I was not familiar with Zedd's 'Clarity' at all.
Proving even incredibly popular music isn't always heard by everyone.
Of course, once I heard the song, I immediately had it added to a playlist and more than made up for initially missing it by playing it on repeat.
Listen to Zedd's 'Clarity' as heard on A Teacher last night in both the official music video and the Spotify player below.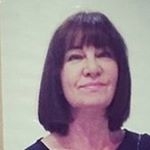 Latest posts by Michelle Topham
(see all)