The family drama Live Your Own Life, Episode 4 aired in South Korea on KBS2 to a huge drop in ratings on Saturday night.
According to Nielsen Korea, those ratings were 11.10 percent, which is an enormous fall from Episode 3's rating of 15.7 percent and an even bigger drop from its first episode's 16.5 percent audience share.
In Seoul, the drama experienced a similar fall with Live Your Own Life, Episode 4 earning 10.0 percent of the audience share, down from Episode 3's much higher rating of 14.10 percent.
The drama did end up in first place for the day, however, in both regions.
Why did the Live Your Own Life, Episode 4 ratings fall?
Two events have been plaguing the ratings of several K-dramas during the latter half of this week, and they are also likely the cause of Live Your Own Life's ratings drop last night.
Especially as the family drama did still grab first place, meaning it was very popular with the audience watching TV on Saturday night.
Those two events are the three-day Chuseok holiday (Korean Thanksgiving), which ended last night, and which typically sees people joining family events rather than watching TV.
The second is the ongoing Asian Games coverage on several South Korean networks, which has damaged ratings for dramas throughout the week.
With Chuseok now being over, however, it is likely the ratings for Live Your Own Life, Episode 5 will be back up and back up quite high.
The Asian Games, however, will not end until Sunday, October 8th, so there is likely to be some ratings damage for many dramas until then.
When will the next episode of Live Your Own Life air?
Meanwhile, according to KBS2's schedule, and to the KBS2 Instagram account (see graphic above), Episode 5 of the drama will not air tonight but will instead air next Saturday, October 7th at its usual time.
That means it will also not show up on Viki for international viewers today either.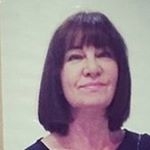 Latest posts by Michelle Topham
(see all)