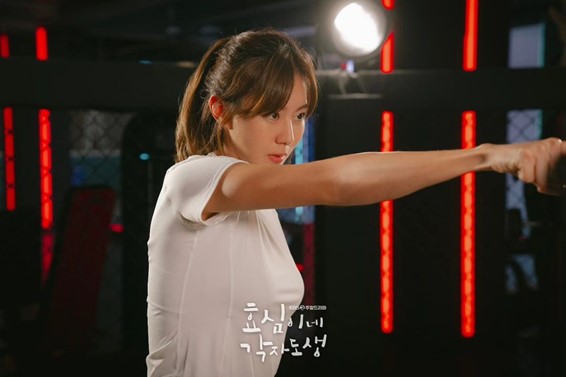 Live Your Own Life, Episode 5 aired to a more than 2.0 percent ratings jump
The family weekend drama Live Your Own Life, Episode 5 finally aired last night after one of the KBS2 drama's planned two-a-week episodes has not aired for the last three weeks due to the now-ended Asian Games.
Staff and cast should be happy as the drama's ratings headed back up last night after a quite substantial drop last week for Episode 4.
Then again, a ratings drop was not that surprising.
Not considering many viewers had no idea if/when the drama would air with so many episodes (3) being postponed over the last three weeks due to the Asian Games.
With the Asian Games now over, however, it appears Live Your Own Life is back on its deserved upswing in the ratings, with Live Your Own Life, Episode 5 earning a substantial rise over Episode 4.
Ratings for Live Your Own Life, Episode 5
The ratings numbers, via Nielsen Korea, were a 13.7 percent rating nationwide, which is a nice increase from Episode 4's 11.1 percent.
In Seoul, the fifth episode of the planned 50-episode drama also performed well with the Live Your Own Life, Episode 5 ratings at 12.6 percent, which is a 2.60 percent increase versus the 10.0 percent rating for Episode 4.
They also placed the drama in first place in both regions for all of Sunday.
The next episode of Live Your Own Life will air on Saturday, October 14th, with the drama now back on its regular schedule of every Saturday and Sunday at 20:05 (KST) on KBS2. (Fingers crossed)
International viewers can watch Episode 5 of the Uee and Ha Jun-led weekend drama via Viki like always.
I am a Brit-American journalist, former radio DJ at 97X WOXY, and Founder/CEO of Leo Sigh. I'm also obsessed with music, anime, manga, and K-dramas. Help!