The currently ongoing Korean rom com Love is for Suckers Episode 12 aired on ENA last night in Korea.
An episode that, with its share of the market at almost 1.9 percent, not only did it almost reach its highest viewership, the drama also earned its highest number of viewers in Seoul. (2.39% via Nielsen Korea)
Prior to this, though, and for most of its entire run so far, Love is for Suckers has been basically limping along.
And, frankly, I don't get it.
After all, the Lee Da Hee and Choi Si Won drama should be getting many more viewers than it has been.
 Why should more people be watching Love is for Suckers?
Now I am not here to tell you Love is for Suckers is one of the best-written Korean dramas this year.
It isn't.
Not when the plot meanders all over the place, with writer Kim Sol Ji (Pegasus Market) sometimes seeming to find it difficult to decide where she wants to end up.
But… when she does get it right, oh boy, does she get it right.
Wth last night's scene between chef John Jang (Park Yeon Woo) and webtoon writer Ji Wan (Son Hwa Ryung) perfectly written, and the long-awaited final scene between main leads Jae Hoon and Yu Reum worth waiting 12 episodes to see.
What really makes Love is for Suckers a winner for me, though, are these things:
Every character is cast perfectly, with not one actor leaving you thinking "they're not believable"
Even the most "villainous" character Kang Chae Ri is relatable, as you know there is something else going on below the surface that will probably make her more sympathetic as the show progresses
The drama moves quickly so that, in 12 episodes, I haven't been bored once. Annoyed, yes, bored, no.
Love is for Suckers is nicely filmed — with beautiful scenery, gorgeous shots (Jae Hoon carrying the enormous bouquet of flowers in Ep. 1 — see above), pretty locations
The two main leads have a fabulously believable relationship — best friends for years, always making fun of each other, but always there for each other — especially Jae Hoon — and then the complications that arise when they both start to realize they love each other
The back stories of the supporting characters are equally as interesting as the one between Jae Hoon and Yu Reum
The character development of the two main characters, plus that of Chef John Jang is nicely written and believable
It is lovely how John Jang never became a cardboard cut-out 'bad guy', but slowly started to show how sweet of a person he actually is
Jae Hoon and Yu Reum's married friends — Oh Hye Jin (played by Noh Susanna) and Park Dae Shik (Min Jin Woong) — add the right comic relief, while also helping move Jae Hoon and Yu Reum's romance along
Yu Reum's fiancé Kim In Woo (Song Jong Ho) is used perfectly to help Jae Hoon realize he loves Yu Reum, and doesn't want to lose her, but then doesn't hang around and either complicate things further or make you want to kill him.
All in all, while Love is for Suckers does have its faults, the characters are relatable and likeable (even the annoying ones), the writing when done well is beautifully done, and the relationship between the main characters is not only believable but also fascinating to watch as, in the same situation, you might behave the same way.
While I wouldn't give it a 10/10, after having watched Episode 12 last night, I have bumped my rating up to a 9/10. Primarily because of the character development of a couple of people, and because I just find the show enjoyable and, frankly, quite cozy.
Watch the Love is for Suckers trailer below, then tell me Jae Hoon and Yu Reum's quirky relationship doesn't look appealing. Because I will fight you every inch of the way on that.
Then watch Love is for Suckers on Viki. It is a nicely-done rom com, with a lot more rom than com, and well worth a few hours of your time.
RELATED: Love is for Suckers' soundtrack song The Solutions' 'Like Breeze' is so damned sweet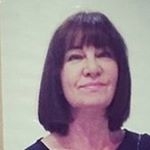 Latest posts by Michelle Topham
(see all)