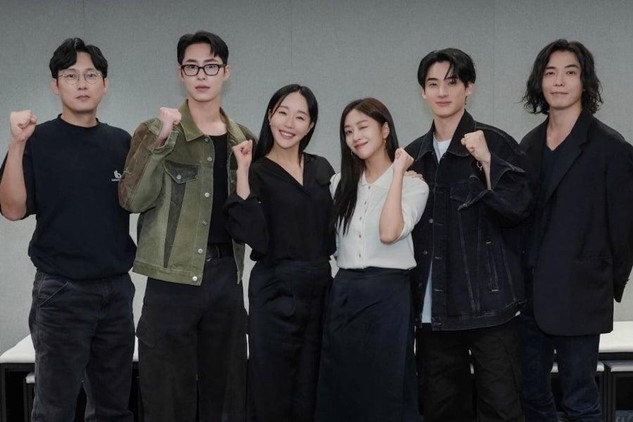 After South Korean news media has been reporting on the upcoming historical drama Song of the Geomungo (aka Tangeum or탄금in Korean ) for the last few months, it now appears the drama's working title is Tangeum.
(Some news outlets are also reporting the working title is 'Hong Rang', but that is not the information we have)
A title that is likely to be changed before the drama premieres on Netflix so it is more relatable by an international audience.
Advertising
That being said, the actors who had been named as starring in the drama earlier in the year are still the main actors, but are now confirmed.
Others have also officially and publicly been added to the cast list today.
Those actors are Kim Jae Wook, Lee Jae Wook, Jo Bo Ah, Jung Ga Ram, Uhm Ji Won, and Park Byung Eun.
The six actors appeared in a promotional photograph today with, I have to admit, Kim Jae Wook with his long hair looking the coolest of the group.
What is Hong Rang?
The historical mystery drama is based on the novel Tangeum (탄금in Korean ) written by Jang Da Hye (장다혜).
Advertising
According to Korean news media, the story follows Jae Yi (Jo Bo Ah), the daughter of the owner of a merchants guild during the Joseon Dynasty, and her half-brother Hong Rang (Lee Jae Wook).
Hong Rang disappeared at the age of eight and, 12 years later, Jae Yi is one of the few people still concerned about his whereabouts when Hong Rang suddenly reappears with a secret.
As Jae Yi begins to develop romantic feelings for her half-brother, she is still convinced he may be an imposter.
Jung Ga Ram plays Mu Jin, the boy who was adopted after Hong Rang went missing, while Park Byung Eun has accepted the role of Shim Yeol Guk, Hong Rang and Jae Yi's father.
Uhm Ji Won plays Min Yeon Eui, Shim Yeol Guk's wife and Hong Rang's mother, and a woman who will stop at nothing to find her missing son.
Rounding out the cast is Kim Jae Wook.
He plays Hong Rang's brother Prince Han Pyeong, the current king's only brother, and a man with a dark secret that may just involve the disappearance of Hong Rang.
Yep, another villain role for Kim Jae Wook it seems, and the first historical drama the actor his starred in for more than 15 years.
The first script reading for Tangeum (Hong Rang) was held a few days ago, so filming is likely close to starting.
There is no word yet on when the Netflix original drama will premiere. We will keep you updated as soon as it is announced.
RELATED: Why has Kim Jae Wook accepted a lead role in Tangeum — I'm not a mind-reader, but…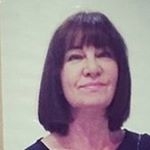 Latest posts by Michelle Topham
(see all)