I am more than a little bit addicted to Marco Masini's 'La parte chiara' video uploaded to the Italian singer songwriter's YouTube channel this afternoon.
Because his song 'La parte chiara' (The clear part) is quintessentially Marco Masini — dramatically Italian, a track with an addictive melody, and one that only has the level of passion it does because of his gorgeously husky and eternally angry voice singing it.
Angry, passionate vocals that must always be played as loud as it is possible to play them, so you can be sure his anger and passion permeate your very soul.
Marco Masini's 'La parte chiara' music video is also perfectly him. A man who often seems to see the beauty in the simple, every day things others might pass by.
A video Masini himself explains like this:
It is an existential quest: love comes and goes and destabilizes, even for oneself and for the world that is always pissed off. It is the search for a free point of observation of life, a shelter and a view above everything, often impossible to find. It is the journey of a man who travels for work among empty shops, arid areas, salt pans, dry sunflowers, surreal landscapes from the sea to the bathtub. 

A metaphorical video that tells the search for a nest against loneliness, which is won not with the company of others, but by accepting the… company of solitude.
Watch Marco Masini's beautiful 'La parte chiara' video below. I already told you it is addictive.
The song itself is from his album Masini+1, 30th Anniversary.
Released earlier this year via Sony Music Entertainment Italy, the album celebrates his 30 years in the music business with 15 of his biggest hits, and four new tracks.
Listen to that stunning release in full in the player below.
And, by the way, I first learned about Marco Masini five years ago when my then-biggest-love Conchita Wurst performed at the same San Remo festival he was competing in. I have been in love with the Italian singer ever since.
Marco Masini's 'Che Giorno è' is a Kick-Ass Gorgeous Song (Video)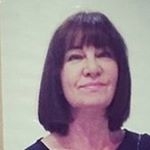 Latest posts by Michelle Topham
(see all)