The Matchbox 20 track 'Where the Light Goes' just makes me want to dance
The American alternative rock band Matchbox Twenty released their fifth studio album last week and, while the entire album is an absolute banger from the first track ('Friends'), I am currently obsessing over the album's title track — Matchbox Twenty's 'Where the Light Goes'.
Because, damn, that song is so danceable and that melody so darned catchy.
So much so, Matchbox Twenty's 'Where the Light Goes' grabbed me from the first listen and has now been playing on Repeat around my house for a week.
And that is why I am writing about the song now, as I wanted to wait a week to see if the track still resonated with me like it did the first time I listened, and still made me want to dance.
And yeah, it does.
Who wrote Matchbox Twenty's 'Where the Light Goes'?
Matchbox Twenty's 'Where the Light Goes' was written by band lead singer Rob Thomas, with the first thing that jumped out at me being how much the track has the same feel as classic Matchbox songs like 'Bent' and 'Push'.
Not similar sounding, but definitely with that same feel that makes you just feel a rush of energy and positivity every time you hear it.
Consequence of Sound also has Rob Thomas saying pretty much the same thing about the title track in an article where he went through each track on the band's new album and explained what he/they thought about each one:
('Where the Light Goes') …was the first song really considered for the record. Most likely why it's the album title. At this time, we were just going to tour and put out a song or two and this was one of the first ones we all kind of agreed on.

The real telling thing for me, was after I sent Paul the demo that I made he sent it to Kyle and then when it got back to me it just immediately sounded like Matchbox Twenty.
The just-released Where the Light Goes album is Matchbox Twenty's long-awaited first full-length original album since 2012's North and, hell, if they wait 13 years to put out their next album, I am still all in if it turns out to be as stellar as this one.
Listen to Matchbox Twenty's 'Where the Light Goes' song in the video below, try not to get as addicted to it as I am, or do.
Then check out the full album via the Spotify player. An album with every track on it making you feel like you can fly. And dance.
I guarantee you will be as obsessed as I am. With both of them.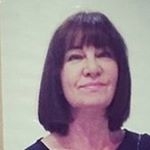 Latest posts by Michelle Topham
(see all)