American indie rock band the Melvins have finally released a music video for their cool cover of Soundgarden's 'Spoonman'. And it's as freaky as you might expect.
Their version of the iconic Soundgarden track was originally performed as part of a six-song set during the I Am The Highway Chris Cornell tribute in Los Angeles in 2019.
A tribute held to commemorate the life of the Soundgarden lead singer after he committed suicide in early 2017. (Watch the performance down below)
Unlike many cover songs, Melvins' version of this iconic track is actually a cover, ie: it's rearranged in such a way the song is markedly different than its original. Just like a real cover track should be.
Now, after many fans requested it, Melvins' recorded version of 'Spoonman' finally appeared on the band's Lord of the Flies EP, which arrived earlier this month via Amphetamine Reptile Records.
Along with the members of Melvins, Soundgarden drummer Matt Cameron was also featured on the track in his own tribute to Cornell.
As for the original 'Spoonman', that track came out way back in February, 1994. It was written by Chris Cornell, and was released as the lead single from Soundgarden's fourth studio album Superunknown.
The song was a big hit for the band, and was partially instrumental in launching them into the mainstream music world.
Listen to Melvins' 'Spoonman' on their freaky music video for the track below, then grab the band's four-track EP Lord of the Flies for just five bucks via Shoxop.
Now ain't that a lovely, lovely thing?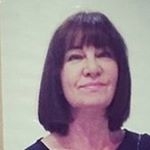 Latest posts by Michelle Topham
(see all)