Well, isn't this interesting?
British music icon Morrissey has a new album coming out, but not just any old album.
Instead, Bonfire of Teenagers, Morrissey's 14th solo album will not only feature the former Smiths' frontman, but a plethora of equally iconic musicians as well.
Including the legendary musician, the 'Godfather of Punk' himself, Iggy Pop, as well as members of Red Hot Chili Peppers (Chad Smith and Flea), and Morrissey band member and stellar guitarist Jesse Tobias.
American superstar Miley Cyrus is also making an appearance providing backing vocals.
Not a bad list of stellar musical guests, eh? And ones you wouldn't necessarily equate with Morrissey and his particular brand of music.
Morrissey's Bonfire of Teenagers is due out in February, 2023  in the United States via the Capitol Records label.
Apparently the record label that grabbed the album after Morrissey announced earlier this year that he was "unsigned" but had an album that he was willing to sell to the highest bidder.
And, while Morrissey has not officially released any of the tracks from the album as of yet, he has been performing several of them live for the last few months. (Watch the fan-shot 'Bonfire of Teenagers' in Las Vegas below, Cool, eh?).
Morrissey's Bonfire of Teenagers track list looks like this:
'I Am Veronica'
'Rebels Without Applause'
'Kerouac's Crack'
'Ha Ha Harlem'
'I Live in Oblivion'
'Bonfire of Teenagers'
'My Funeral'
'Diana Dors'
'I Ex-love You'
'Sure Enough The Telephone Rings'
'Saint In a Stained Glass Window'
Meanwhile, just in case you have never seen another fabulous collaboration Morrissey did with another iconic British artist, David Bowie, watch the video below of a surprise appearance by Bowie during a Morrissey concert in L.A.
Goose-bumps. Utter goose-bumps.
RELATED: How Many Times Has Morrissey Been Kissed On Stage? The Moz Huggers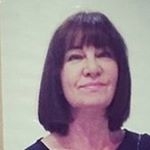 Latest posts by Michelle Topham
(see all)