If  you are like me, you may have thought you would go the rest of your life and never see Morrissey sing 'I Won't Share You' live. You know, that track that, along with 'Girlfriend in a Coma',was one of the two best songs on The Smiths fourth studio album Strangeways, Here We Come.
Last night, however, Morrissey decided he was going to surprise fans who were at the last concert of his 'California Son' Broadway residency and, indeed, sing 'I Won't Share You' live in full for the first time ever.
An event that, as it happened, you get the sense almost stunned the fans into silence.
If that was not enough, Morrissey also performed 'The More You Ignore Me, The Closer I Get' for the first time in almost two decades, along with other Smiths classics 'What She Said', 'Girl Afraid', and 'How Soon Is Now?'
Several fans also mentioned on social media that he seemed a little emotional during this final Broadway concert. So it seems like the concert, and the response he got from his fans, emotionally affected him.
The full setlist at Morrissey's final Broadway residency concert was as follows:
The Last Of The Famous International Playboys / How Soon Is Now? / Irish Blood, English Heart / You're The One For Me, Fatty / Alma Matters / I'm Throwing My Arms Around Paris / Morning Starship / Spent The Day In Bed / Munich Air Disaster 1958 / The Bullfighter Dies / If You Don't Like Me, Don't Look At Me / Seasick, Yet Still Docked / Girl Afraid / Back On The Chain Gang / Jack The Ripper / I Won't Share You / Everyday Is Like Sunday / What She Said // First Of The Gang To Die
As for new music, Morrissey's 12th solo album will be released on May 24th.
Called California Son, it has a track list that includes the already released 'I Thought You Were Dead', 'Morning Starship' and 'It's Over' and can be pre-ordered now.
Meanwhile, watch Morrissey sing 'I Won't Share You' live during his Broadway residency in the video below. Now don't you wish you' had grabbed a ticket?
Keep up to date on upcoming Morrissey news on his website.
Related Reading: The Moz Huggers — How many times has Morrissey been hugged on stage?
Morrissey proves he still has the voice and the charisma to captivate a crowd with 'I Wish You Lonely' at Berlin Live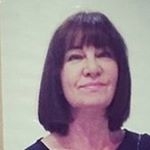 Latest posts by Michelle Topham
(see all)