Brand new Japanese idol boy band Naniwa Danshi has uploaded another music video to YouTube and, like last month's ''Ubu LOVE', it is full of young, smiling, happy faces, bright colors and lots of dancing.
This week's new release is Naniwa Danshi's "NANIWA'n WAY' music video.
A video for another catchy, upbeat song from the popular seven-member boy band.
A band that will finally get their official debut (yep, debuting is a big thing in Japan) on November 12th, 2021.
Naniwa Danshi comprises Joichiro Fujiwara, Shunsuke Michieda, Kento Nagao, Daigo Nishihata, Kazuya Ohashi, Ryusei Onishi and Kyohei Takahashi.
The boy band is one of just four groups represented by Kansai Johnny's Jr. — a branch of the Johnny & Associates agency that represents boys from the Kansai area of Japan who have not yet debuted.
Prior to getting ready for their official debut, the boys of Naniwa Danshi were hosts of the Maido! Jani~ variety show.
Watch their newest release — Naniwa Danshi's "NANIWA'n WAY' music video — and keep an eye out for their debut next month.
After several years of training, the boys must be so happy that that day has almost arrived.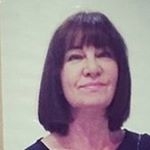 Latest posts by Michelle Topham
(see all)