Superb news this afternoon, as a new season of the Bungo Stray Dogs anime series has been announced.
The announcement initially came as part of a franchise event in Japan, with the series being announced as "a continuation of the story", along with various returning staff members on the project also being named.
They are director Takuya Igarashi, script supervisor and writer Yoji Enokido, and chief animation director and character designer Nobuhiro Arai.
The new anime will again be produced by studio BONES.
Cast members Yūto Uemura (who plays Atsushi Nakajima), Mamoru Miyano (Osamu Dazai), Sumire Morohoshi (Kyōka Izumi), Kensho Ono (Ryūnosuke Akutagawa) and Kishō Taniyama (Chūya Nakahara) are also returning.
Along with the fabulous announcement, the first new Bungo Stray Dogs key visual was also released.
The first three seasons of Bungo Stray Dogs were aired starting in April, 2016 through late June, 2019, with a movie — Bungo Stray Dogs — DEAD APPLE — also being released during that time.
This year, the franchise also released a spin-off anime series — Bungo Stray Dogs WAN! — a series that was just as highly-rated by fans as the original Bungo Stray Dogs series.
In other words, fans of the franchise will be thrilled to hear yet another season featuring the members of the Armed Detective Agency is on its way.
I know I am.
The Bungo Stray Dogs anime is based on the manga written by Kafka Asagiri and illustrated by Sango Harukawa.
Yen Press publishes both the manga and its light novel spin-offs in English.
They describe the series this way:
Having been kicked out of the orphanage, a despairing young man by the name of Atsushi Nakajima rescues a strange man from a suicide attempt–Osamu Dazai. Turns out that Dazai is part of an armed-detective agency staffed by individuals whose supernatural powers take on a literary bent!
Stay tuned to Leo Sigh for more information about the upcoming new Bungo Stray Dogs season, as we'll let you know what's going on as soon as we hear it.
Until then, get more information at the official Bungo Stray Dogs website. and watch the official preview for the last series of the anime in the Crunchyroll video.
Crunchyroll will also be streaming the new season when it releases.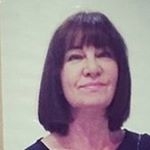 Latest posts by Michelle Topham
(see all)