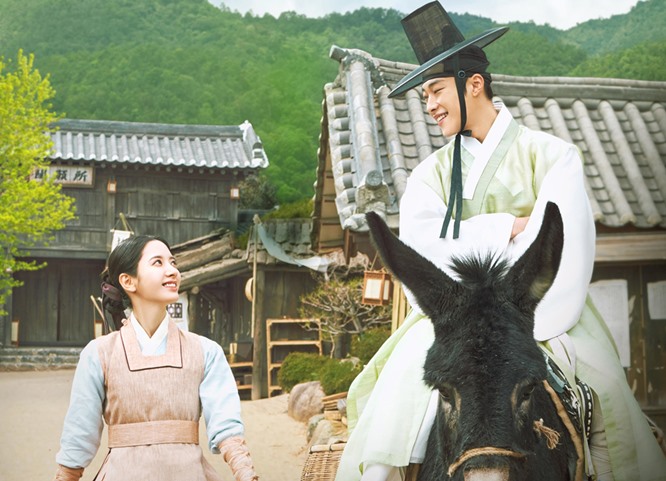 With the premiere of the upcoming Korean historical drama Joseon Attorney in just a couple of weeks, the production company is bumping up their promotion of the Woo Do Hwan and Bona-led drama this week with the release of a new Joseon Attorney poster.
And I have no problem with that, as this one looks fabulous.
The latest Joseon Attorney poster features main characters Kang Han Soo (played by Woo Do Hwan) and Lee Yeon Joo (Bona), with Han Soo riding a donkey laden with baskets, and Yeon Joo looking up at him smiling.
And, while riding a donkey might not be something many of our ancestors in the west would have done, as a horse was more likely, there is an important reason why Kang Han Soo is riding a donkey and not a horse.
That is because, according to The Korea Times, donkeys were generally ridden by people who had attained a high rank, as they were an animal that was thought of as a source or pride during the Joseon period.
The newspaper even comments on the type of donkey that was preferred, and why:
A donkey with a good loud bray and a tendency to exercise his vocal organs was most highly prized, since every one near would, on hearing the noise, realize at once that that was the house of an official, while the less favored neighbors would take pride to themselves from the thus loudly proclaimed fact that theirs was a donkey neighborhood."
So, of course, the creators of Joseon Attorney, obviously wanting to be as historically accurate as possible, must have Kang Han Soo riding a donkey to show off his high status.
Joseon Attorney tells the story of lawyer Kang Han Su, a man who tends to file lawsuits based on getting revenge, while using the feelings of those who were wronged to his advantage.
Until he meets Lee Yeon Joo, a woman who hires him to exact revenge on people who have wronged her.
Joseon Attorney will premiere on MBC in Korea on March 31st at 9:50 p.m (KST).
Meanwhile, a new trailer for the historical drama was released last week showing Lee Yeon Joo dealing with some very annoying men. Watch!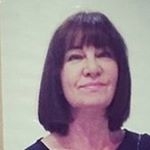 Latest posts by Michelle Topham
(see all)