Four new Kill Boksoon posters have been released to promote the upcoming Korean Netflix action movie, which is due out on the streaming platform at the end of the month.
The latest Kill Boksoon posters feature main lead Gil Bok Soon (played by Jeon Do Yeon), along with Cha Min Kyu (Sol Kyung Gu), Cha Min Hee (Esom) and Han Hee Sung (Koo Kyo Hwan).
All four character posters show the actors splattered with blood proving, when they set out to kill someone, they certainly don't miss.
And let's face it, for fans of the ongoing-but-soon-ending Korean drama Crash Course in Romance, which also stars Jeon Do Yeon, this film cannot be released fast enough as, just like the first poster proves, our favorite actress looks kickass in this.
Kill Boksoon tells the story of Gill Bok Soon, a professional assassin with a 100% success rate in the contract killings she takes on.
After many years of success in the job, however, Bok Soon suddenly refuses to complete a contract, which soon leads to her being involved in a fight for her life.
A fight she must win for herself, and for the daughter she is raising alone.
The film is written and directed by Byung Sung-Hyun, with music by Lee Jin Hee and Kim Hong Jip.
Kill Boksoon will premiere on Netflix on March 31st.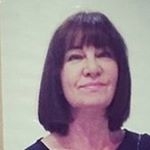 Latest posts by Michelle Topham
(see all)