New My Heart is Beating poster is a powerful visual
The upcoming KBS2 vampire-themed romantic comedy drama My Heart is Beating got a new poster today in anticipation of the Korean drama's June premiere.
The latest My Heart is Beating poster follows on from last week's release of stills from the drama featuring male lead Taecyeon, who plays half-human and half-vampire Seon Woo Hyul.
And, while somewhat of a simply designed poster, it is still a pretty powerful visual as it features Taecyeon and co-star Won Ji An sitting on a rooftop at night accompanied by a black and white cat.
Taecyeon's face is covered in lipstick kisses, while he looks slyly at Won Ji An, who is clutching her chest close to her heart.
Next to them is text that reads "Is my heart beating?".
Text the cat seems to be mesmerized by.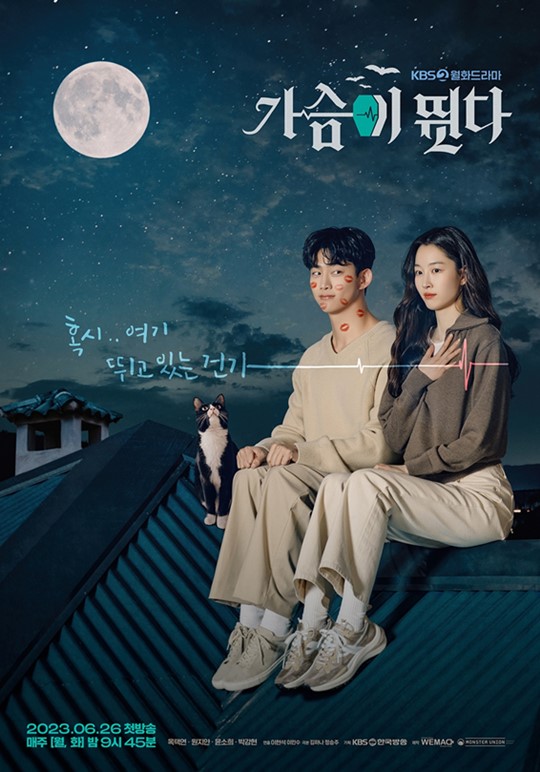 Why are the trio on a rooftop? That is likely something we will find out when the drama begins to air next month.
What is K-drama My Heart is Beating about?
My Heart is Beating (aka 가슴이 뛴다 in Korean, and also known as Heartbeat) tells the story of Seon Woo Hyul, who is half human, half vampire and who is desperate to become fully human.
Something he had a chance of achieving many years before, but a chance he then missed.
After an event that causes him hardship, Woo Hyul suddenly finds himself living in a guest house owned by high school nurse Joo In Hae (Won Ji An), a woman who may be human but has about as much empathy and humanity as a typical vampire.
As the two diametric opposites begin to get used to each other, they suddenly discover each is having an effect on the other.
An effect neither expected, and is not quite sure if they like.
My Heart is Beating is scheduled to premiere on June 26th on KBS2 and will run through August 15th, although there has not been any announcement as to which international streaming services the fantasy drama will premiere on.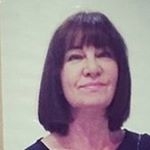 Latest posts by Michelle Topham
(see all)