The British singer songwriter Passenger has released his official video for his latest single Survivors.
The song is from his just released album Runaway, and the video is a montage of scenes of Passenger wandering around various New York City locations.
As with all of his other videos for his new project, the Survivors video is meant to have an Americana feel to it, as Passenger thinks the songs he has written for this album are very 'Americana' in feeling. As usual, it was directed by the brilliant Jarrad Seng.
This is the third video of songs from Passenger's tenth studio album, and should be followed in the next couple of days by an acoustic version of the song as well as behind the scenes footage.
All planned to let you view the song from different angles, and to let you in on the process of creating.
I love it!
The indie singer is also releasing a new music video for a different song every three weeks, so you can expect another one from his latest album soon.
Meanwhile, watch the official video for Passenger's 'Survivors' below. And notice that opening bar — for a second, I thought we were going to be listening to R.E.M's 'Losing My Religion'.
Passenger himself is in the midst of a new tour promoting Runaway with a concert in Glasgow, Scotland tonight and Dublin, Ireland tomorrow.
You can learn more about all of Passenger's concert dates, and buy tickets on his website.
Watch Passenger sing a gorgeous cover of Joy Division's 'Love Will Tear Us Apart' and make it his own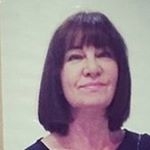 Latest posts by Michelle Topham
(see all)