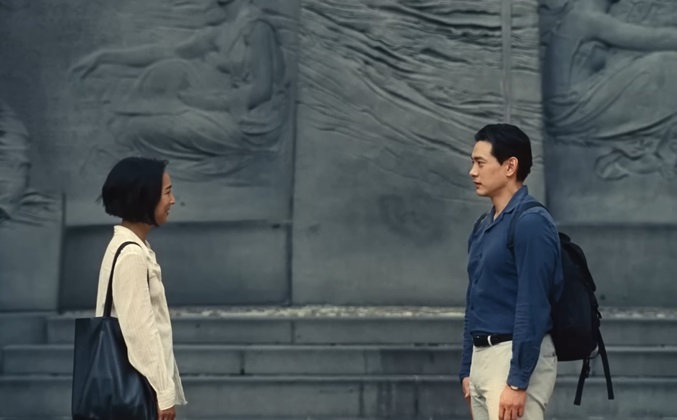 Past Lives trailer features incredible chemistry between Teo Yoo and Greta Lee
After having followed the career of Korean actor Teo Yoo since his role in the film Seoul Searching back in 2016, I have been thrilled to see the talented Germany-born actor finally getting the main roles he deserves in the last few years.
Roles like that of Nam Kang Ho in the Netflix drama Love to Hate You earlier this year, and now the main role of Hae Sung in the upcoming Celine Song film Past Lives.
An American romantic drama that premiered at the Sundance Film Festival in January to rave reviews.
And, after watching the Past Lives trailer, and snippets of Teo Yoo's performance in it featuring incredible chemistry between the Korean actor and his co-star Greta Lee, a film that may just be a role that gives Teo Yoo the true international audience he obviously craves.
Not just the international audience that watches Korean dramas, I mean, but the people who watch movies that just happen to star a Korean actor.
Teo Yoo, of course, has an advantage in this over many other South Korean actors. Not only because of his superb acting skills, but also because he speaks Korean, German and English — fluently.
That means English-language movies and TV dramas are as open to him as any American/British/Canadian/Australian-born Korean actor, as are many movies and TV shows made in Europe.
With Teo Yoo's performance in Past Lives likely to draw a lot of international attention when the film is officially released, that advantage will only increase.
Especially if those short, stunningly touching scenes in the Past Lives trailer are anything to go by (watch below), you will see an actor who could very well be on the brink of international stardom.
What is the movie Past Lives about?
Past Lives was written and directed by Korean-Canadian director and playwright Celine Song, and stars Greta Lee, Teo Yoo and John Magaro.
It tells the story of two people — Nora and Hae Sung — who were childhood friends in Korea, until Nora's family emigrated to North America.
Twenty years later, Hae Sung travels from Korea to America to meet now-adult Nora. He is a man who is obviously still in love with her.  Just as much in love with her as the American husband she is now married to.
The film itself looks at the concept of "providence or fate" or "In-Yun" as it is called in Korean. Are we fated to be with someone? Can circumstances get in the way? Can our fate change due to the decisions we make?
What are the choices we make that create a life? What parts of our selves do we lose because of them?
As writer and director Celine Song explains about the movie, which is based on events in her own life, and about what happens when you move from one country to another, or make decisions that leave other possibilities behind:
It's like you're a donut. You're already formed with a little hole inside of you. My husband, when he fell in love, he fell in love with the donut. And it's not like I think about being a donut as a sad thing. It just makes me who I am, that's my shape.

And my partner, anybody's partner who is loving somebody, has to love that person as that shape. And then, imagine the donut hole flying twelve hours to come visit.
Learn more about this fascinating film, and why it was made from its press notes. We will keep you posted as soon as its official release date is announced.
Meanwhile, watch the Past Lives trailer below, and keep your fingers crossed this gorgeous looking film releases soon.
Check out another wonderful performance from Teo Yoo in the Netflix drama Love to Hate You.
RELATED: Watch Teo Yoo "kissing scene" between Nam Kang Ho and Do Won Joo in Love to Hate You — it's hilarious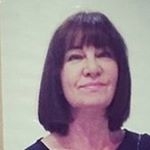 Latest posts by Michelle Topham
(see all)