British singer songwriter Peter Gabriel has just released his first single in seven years, with the release of 'Panopticom' earlier today.
A song that, upon first listen, I immediately added it to my Liked Songs list as it is catchy as hell.
Advertising
Gabriel's 'Panopticom' was created in collaboration with producer, musician and singer Brian Eno who provides synth, renowned guitarist and long-time Gabriel collaborator David Rhodes on guitar, King Crimson's Tony Levin on bass and French drummer Manu Katché on drums.
Hell, that's a stellar line-up right there, eh?
Peter Gabriel's 'Panopticom' is the lead single from his upcoming tenth studio album i/o, which is due out later this year or sometime next (an official release date has not yet been named).
The album will be the iconic musician's first full-length release of all original songs since his seventh studio album Up came out in 2002.
'Panopticom' will also be followed by a new song release on every full moon in 2023.
Advertising
That means, with 13 full moons in 2023, it looks like we still have 12 more original Peter Gabriel songs to look forward to.
As for the meaning of 'Panopticom', Gabriel had this explanation about the song in a statement:
It is based on an idea I have been working on to initiate the creation of an infinitely expandable accessible data globe: The Panopticom. We are beginning to connect a like-minded group of people who might be able to bring this to life, to allow the world to see itself better and understand more of what's really going on.
Meanwhile, a Peter Gabriel The i/o Tour in celebration of the his upcoming album will kick off in Krakow, Poland on May 18th.
It will then head to Italy, France, Germany, Denmark, Sweden, Norway, the Netherlands, Belgium, Switzerland and then, for some reason (?), back to Germany (Annoying to those of us in Austria, a country with a thriving music scene that is often by-passed).
After performing several concerts in the UK, Gabriel will then finish up The i/o Tour in Dublin, Ireland on June 25th.
You can grab tickets for every concert here.
Listen to Peter Gabriel's 'Panopticom' in the video below, and on the Spotify player. It comes with an original piece of art from David Spriggs. Each new song released will also come with more art.
And here, by the way, are the dates when each of his upcoming new songs is due to be released.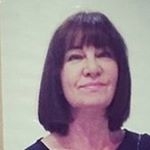 Latest posts by Michelle Topham
(see all)