British rock band Roxy Music's 'More Than This' was one of the songs played on the soundtrack of the Hulu docu-drama Pam & Tommy last night — Pam & Tommy, Season 1, Episode 6, "Pamela in Wonderland".
The melancholic track was played during the flashback scenes as Pam is visiting the Playboy mansion.
Roxy Music's 'More Than This' is the lead single from the band's last album Avalon.
The single was released in 1982 via Warner Bros. and Polydor.
Although it was not Roxy Music's biggest hit, it has since become one of the band's most beloved songs.
Written by the band's then lead singer Bryan Ferry, it was a strange song, as the vocals end mid-way through the track but the song continues on for almost a minute and a half before it ends.
The 'More Than This' music video begins with Ferry singing the song in front of a large cross through which a shaft of light shines.
Advertising
Listen to Roxy Music's 'More Than This' from Pam & Tommy in the song's official music video, and on the band's Avalon album.
Pam & Tommy, by the way, is currently one of Hulu's most popular shows.
Music from the same episode: Stone Poney's 'Different Drum' showed up on Pam & Tommy, and it's fabulous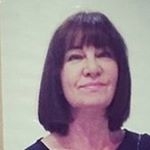 Latest posts by Michelle Topham
(see all)