Japanese indie pop band Ryokuoushoku Shakai's 'Pink Blue' is out and, if you are looking for a cool dance track that will have you up and moving frantically around your living room as soon as you hear it, like much of their music, this one is it.
The song is fast-paced, catchy and with Haruko Nagaya's powerful vocals, is a heckuva banger.
Haruko Nagaya also wrote both the lyrics and the music, so it is definitely something that comes right from the talented singer's heart.
'Pink Blue' also comes with an official music video, which was choreographed by Suichu-megane, and is equally as innovative and fun. (Watch below)
What is Ryokuoushoku Shakai 'Pink Blue'?
Ryokuoushoku Shakai was founded in 2012 by high school friends Haruko Nagaya, Issey Kobayashi and Kamiya Kanae, along with Shingo Anami, a childhood friend of Kobayashi's.
In that time, they have released three albums, with Pink Blue now being their latest.
Ryokuoushoku Shakai' 'Pink Blue' is the title track and the first track on the four-piece band's fourth studio album.
A 12-track album that came out on May 17th via Sony Music Japan.
It is an album full of catchy songs, with lead singer Haruko Nagaya's superb vocals powerfully spotlit on and driving each track.
Unfortunately for western fans and just like with their previous albums, Ryokuoushoku Shakai's Pink Blue is not as accessible as some other Japanese bands' work or, indeed, the work of just about every South Korean band and singer.
That is primarily because most of the information released about the band and the album is in Japanese, with little effort made to inform audiences in English or in any other widely used language.
Hell, the band doesn't even have a Wikipedia page.
And it is a shame, as it loses the incredibly talented Japanese band potentially millions of new international fans who, if they could find out more than the basic minimum about the band, would likely become huge fans.
Especially as many fans become familiar with the superb Japanese band's music through theme songs from anime like My Hero Academia, Yashahime: Princess Half-Demon, and Nana's Secret Garden.
(And why do so many Japanese artists still not get that music is now an international phenomenon, while just about all Korean artists do?)
In other words, I am telling you all I can tell you about Ryokuoushoku Shakai' 'Pink Blue' without having to wade through Japanese articles and try to translate them via Google Translate into something that makes some kind of sense.
And, honestly, I just do not have the time.
You can try to learn more about the Japanese band and their latest release Pink Blue on their official website. You will have to run it through Google Translate though, as an English option is not available.
Meanwhile, while they irritate the hell out of me with their seeming refusal to release much of anything in any language but Japanese, Ryokuoushoku Shakai's Pink Blue album and its title track are both bangers, and well worth a listen via Spotify (listen below) or YouTube.
Now check out the official music video for 'Pink Blue' below.
On that at least, the band has released the video notes in English although, as you can also see, most of the comments from viewers are in Japanese.
Likely meaning their international fan base is still, sadly and unnecessarily, miniscule.
RELATED: Watch Ryokuoushoku Shakai perform 'Shout Baby' live on The First Take — they're phenomenal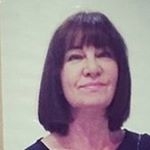 Latest posts by Michelle Topham
(see all)