British singer Sam Ryder's 'Fought & Lost' (feat. Brian May) premiered on this week's episode of Ted Lasso — Ted Lasso, Season 3, Episode 11 — and hell, is it a banger.
The song, of course, was written and performed to give a nod to Queen and the late Freddie Mercury as, with Ryder's phenomenal Mercury-like vocals and Queen's Brian May on both vocals and guitar on the track, doesn't this sound like it could easily be on a new Queen album?
Plus, Queen's classic track 'Fat Bottomed Girls' showed up earlier on in the same episode, and added the iconic British band's own magic to the show.
Sam Ryder's 'Fought & Lost' plays towards the end of this week's Ted Lasso as Ted reads the message from his mother telling him to enjoy the sunflower seed bread, and saying "Thank you", and then continues playing as Ted arrives at the club.
Interestingly too, 'Fought & Lost' immediately made me wonder if the song was also a subtle message about another season of Ted Lasso?
After all, we keep hearing hints that a Season 4 will not be happening but, with lyrics on Sam Ryder's 'Fought & Lost' like these in the chorus:
So, we will see you here
Same time, same place, next year
And you may win this battle but you'll never win the war
Better to have fought and lost than never fought at all
who knows if that's true then, eh?
Listen to Sam Ryder's 'Fought & Lost' (feat. the legendary Brian May) in the video and on the Spotify track below.
There is also a 'Fought & Lost' lyric video down there featuring the singer you should also give a watch.
Meanwhile, Sam Ryder himself has become a mega-star in the UK since he represented the UK in the Eurovision Song Contest last year, and would have won first place if it hadn't been for the sympathy votes for the Ukranian entry.
(Not that there's anything wrong with that, as the Ukraine song and group were superb as well).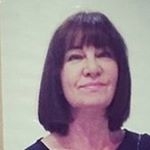 Latest posts by Michelle Topham
(see all)